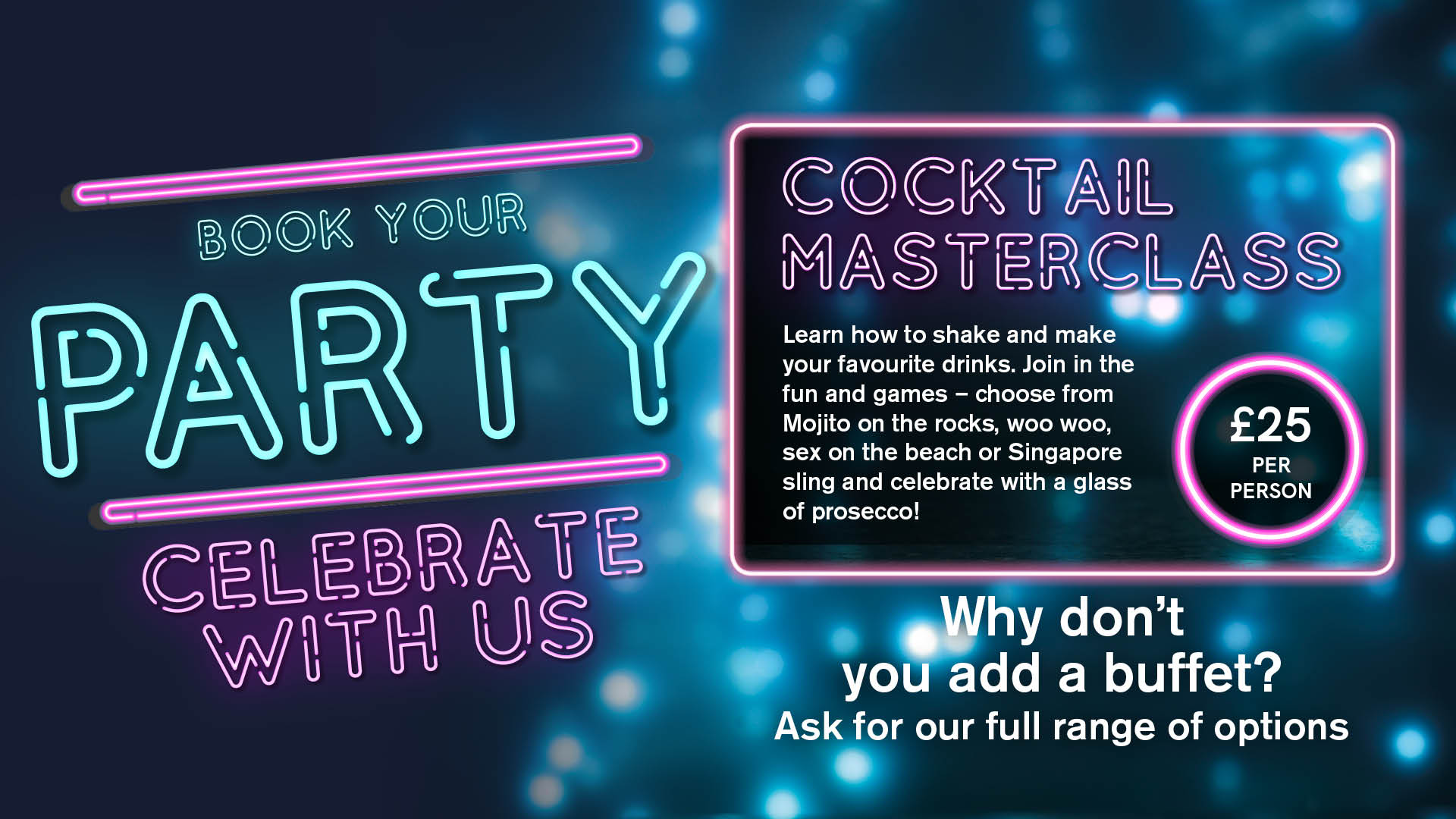 Enjoy a Cocktail Masterclass at Off The Wall
Learn how to shake and make your favourite drinks with our expert bartenders!
Upon arrival your host will welcome you with a glass of Prosecco before launching into the first interactive game of the evening.

Then the fun really starts as you'll be guided through the process to create (and drink!) two of our fabulous cocktails!

The cocktails available as part of our Cocktail Masterclass are:
MOJITO ON THE ROCKS
A refreshing blend of Bacardi Carta Blanca Rum and our natural mojito mix.


WOO WOO
Smirnoff Vodka, Archers Peach Schnapps and Cranberry Juice


SINGAPORE SLING
Gordon's Gin, Cherry Brandy, Grenadine, sweet & sour mix and soda water.


SEX ON THE BEACH
Smirnoff Vodka, Archers Peach Schnapps, Orange Juice and Cranberry Juice.


What are you waiting for?
Book our Cocktail Making Class today
Cost of the Cocktail Masterclass is £25 per person